Faulty Towers Dining Experience Returns to The Old Bell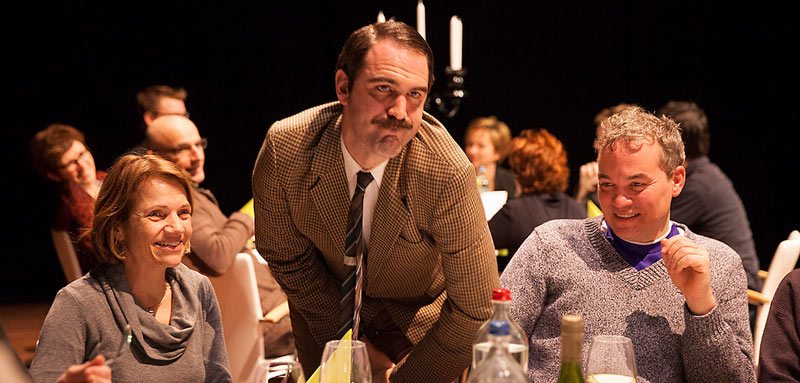 We're excited to have the internationally acclaimed Faulty Towers dining experience joining us at The Old Bell Hotel in our Grand Regency Ballroom. This 5-star show tours the world visiting places like the Sydney Opera House, Raffles Singapore and the Edinburgh Fringe Festival.
The fun starts when you are seated in the 'Faulty Towers' restaurant. Featuring Basil, Sybil and Manuel you will be served a 70s-style three course meal with a dollop of mayhem. The fully immersive show features some of your favourite gags and pretty much anything can happen.
A Hilarious Night of Interactive Entertainment
This is the fourth year Faulty Towers has joined us at The Old Bell Hotel, and each year it gets bigger and better. Each year Basil, Sybil and Manuel have joined us around the festive period to give you a Christmas party you won't forget. Hosted in our beautifully restored Grand Regency Ballroom it's the perfect place to have the 'Faulty Towers Restaurant' and get you in the festive spirit.
The Old Bell Hotel transforms into a magical wonderland over Christmas with a range of hilarious comedy dining experiences. Faulty Towers will be at The Old Bell Hotel for 4 nights in December from the 10th – 13th.
Find out more about Faulty Towers and book your tickets.