Atmospheric Function Rooms
Our function rooms in Derby provide an unparalleled atmosphere. Located in the heart of the Cathedral Quarter we have 4 unique function rooms on site. Each of the rooms has a unique style to capture the theme of your event. Whether you are looking for a cosy space with a roaring fire or a grand ballroom to celebrate a special occasion we have it all.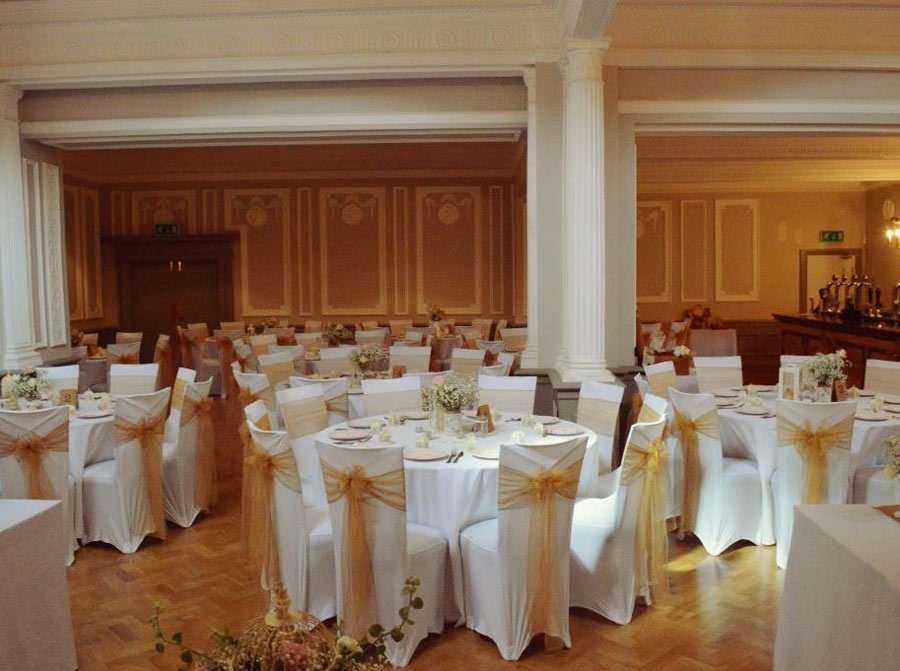 The Grand Regency Ballroom
Our largest and most prestigious function room our aptly named Grand Regency Ballroom is perfect for a wide variety of events. Built in the early 1900s it was made to resemble to grand rooms of the Titanic.
With easy access to our historic courtyard and equipped with its own bar the Grand Regency Ballroom is an incredibly flexible function room.
Our ballroom can host up to 300 people standing and up to 150 seated. The Grand Regency Ballroom is perfect for weddings, concerts, networking events and more.
The Tudor Room
Famous in the early 1900s for its exclusivity the Tudor Room has a rich atmosphere with a roaring open fire, original glass stained windows and one of the largest selection of whiskies in Derby.
Perfect for smaller groups and parties that want a lot of atmosphere, the Tudor Room provides a cosy and intimate space for your meeting or event.
The Tudor Room can hold a maximum of 60 people standing and up to 20 people in boardroom style.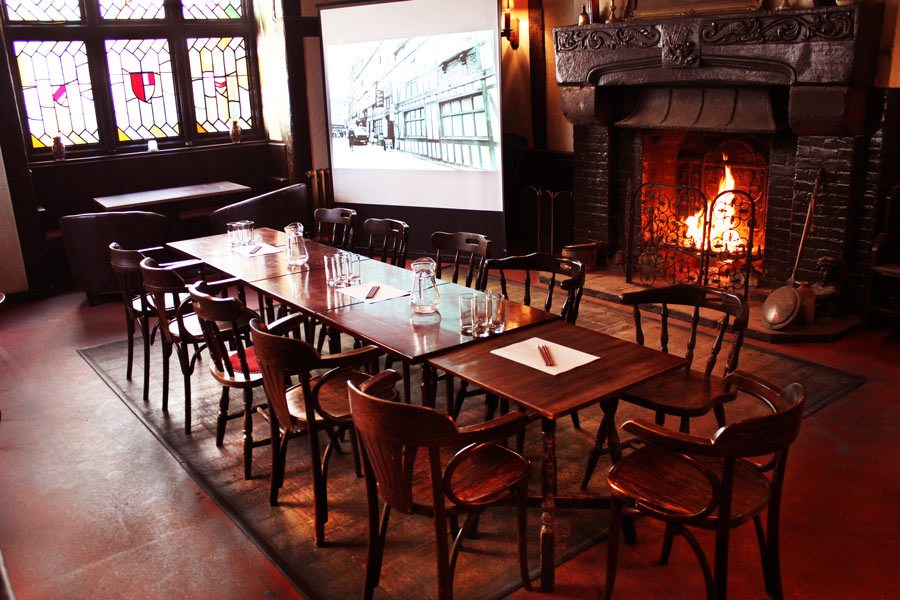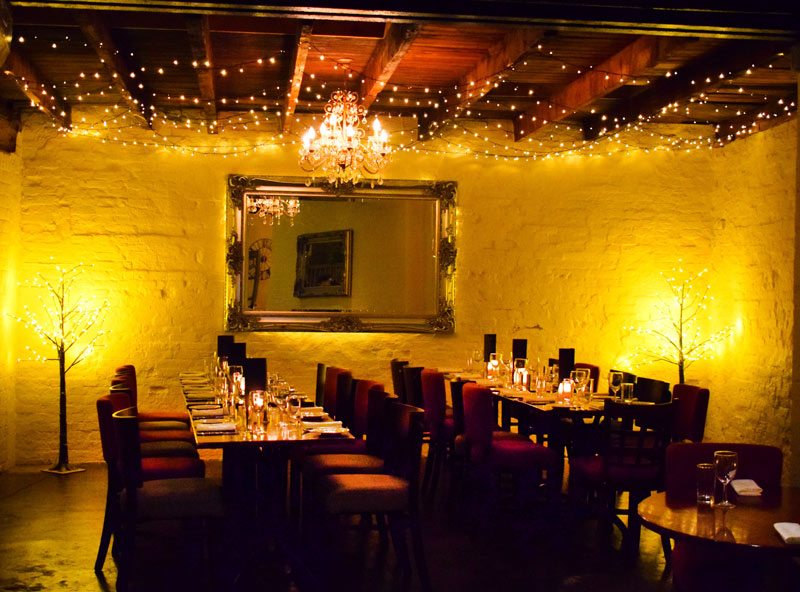 The Stables
Located towards the rear of The Old Bell, the Stables are a bright, cosy and quirky space perfect for a variety of events.
During The Old Bell's time as a busy coaching inn, the Stables were home to the horses and other animals that were the life blood of 18th England.
The Stables comes with its own bar and raised platform area and can host up to 80 people standing and 40 seated.
The Campion Room
Located next to our Belfry Steakhouse the Campion Room is perfect for small groups and meetings. With a unique intimate and relaxed feeling it adds atmosphere to any small event. The Campion Room also has easy access to our beautifully refurbished Belfry Bar making the perfect location to service tea, coffee or a buffet during your meeting.
The Campion Room has the capacity for up to 35 people in theatre style or 18 in boardroom layout.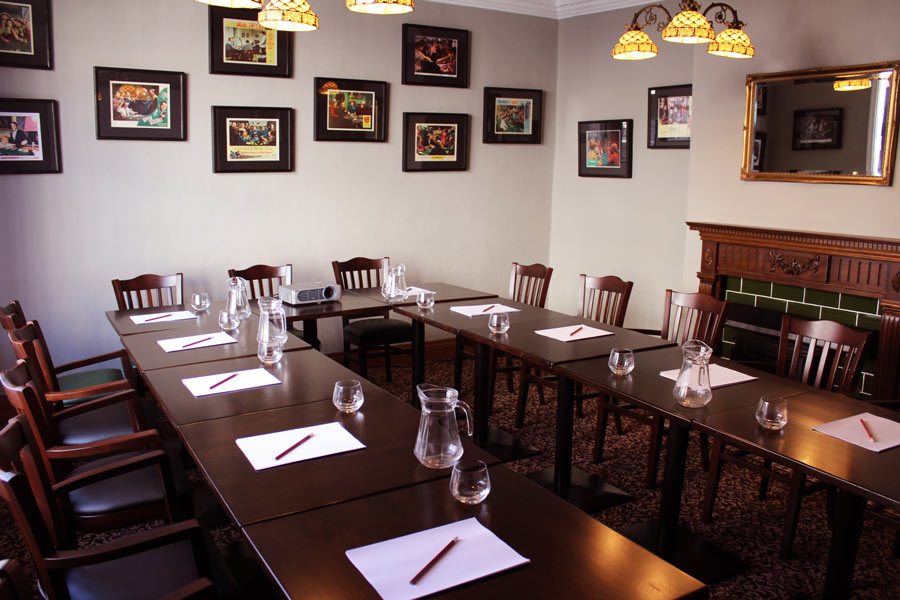 Download our Events & Function Room Booklet
Get more information about our function rooms in Derby such as seating arrangements, capacities, room sizes, shapes and more.