Great Gift Ideas from The Old Bell Hotel
Treat that special someone to a gift card from The Old Bell Hotel. Choose from a selection of different gift experiences including exclusive food and drink offers and live entertainment and events.
We have now introduced our exclusive group event vouchers, perfect for the whole family. Ideal if you fancy taking everyone for a Tales as Old as Time Afternoon Tea or treating a couple to our incredibly popular Titanic – The Dining Experience.
Burns Night
Titanic The Dining Experience.
Tales as Old As Time.
A Night At The Musicals
Ghost Tour & Supper
Faulty Towers The Dining Experience
Valid for 12 months from date of purchase
The Globetrotting Faulty Towers Dining Experience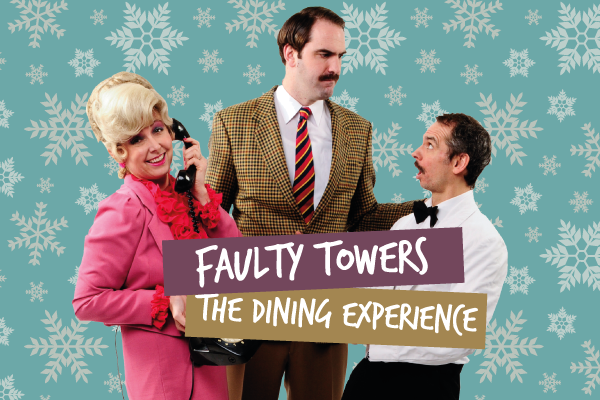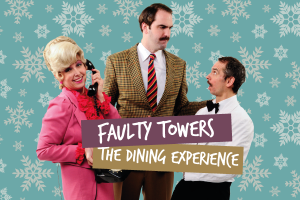 This globetrotting show is truly quite legendary, selling out in places like Edinburgh Fringe, Raffles Singapore and Sydney Opera House.
When the audience become diners in the Faulty Towers restaurant and are served by Basil, Sybil and Manuel, pretty much anything can happen – especially with two-thirds of the show improvised. The fun starts as guests wait to be seated, then hurtles along in a tour de force of gags, shambolic service and a '70s-style 3-course meal.
This has sold out here at The Old Bell for over 10 years and continues to be as popular as ever.
The Magical Tales As Old As Time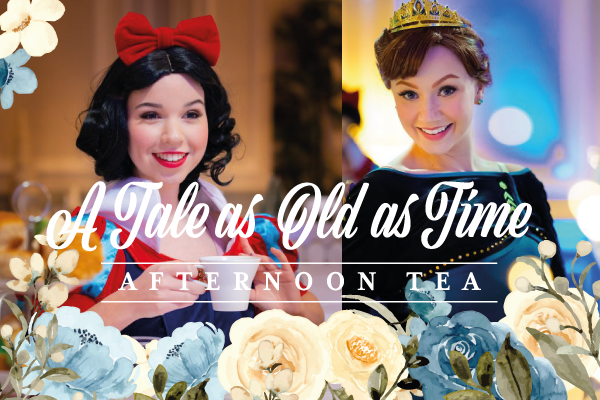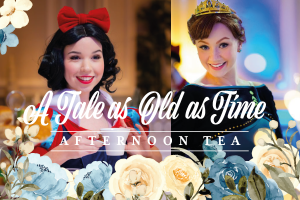 Be our guest as we welcome you to enjoy a magical themed afternoon tea dining experience. Enjoy a wonderful, magical afternoon of entertainment as you sing along with our fabulous cast of characters perfect for the whole family. Expect magical show tunes and a fabulous fairy tale inspired afternoon tea.
Don't forget to get lots of photos with your favourite characters as well as collecting their autographs in your very own complimentary Tales as Old as Time autograph book available on arrival.
This show runs throughout the year.
Burns Night Supper & Celebration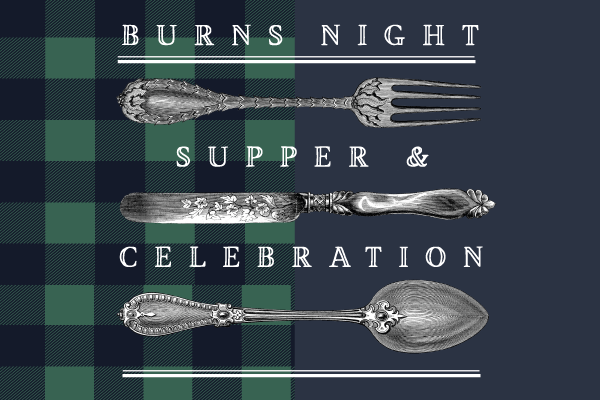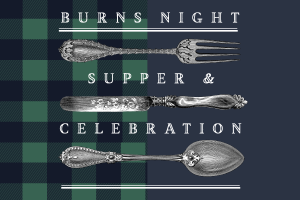 A traditional Burns Night Supper and Celebration led by The Lost Boys as they become Angus and Angus and applaud everything Scottish, most of all Rabbie Burns. If you are Scottish, it is a must-do, if you are not Scottish but want to embrace the celebration of another culture as an excuse for a great night out, then get involved. Tradition meets idiocy, great food meets whisky, The Lost Boys meet you; for Scottish Shenanigans.
A Fabulous Night at The Musicals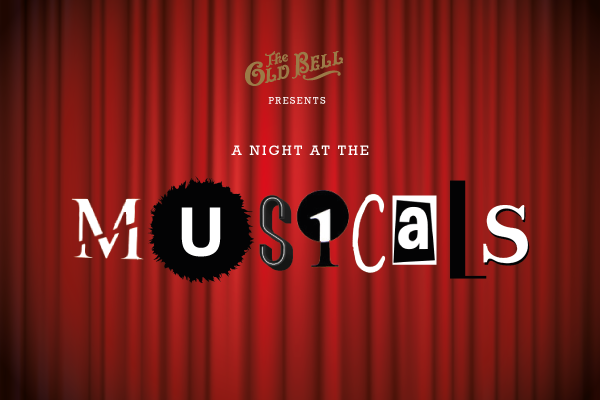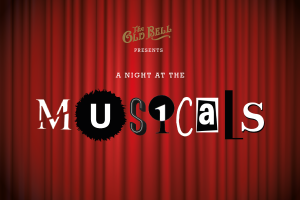 Sit back and enjoy a Night at The Musicals from Broadway to The West End. Our talented performers will take you through the years with some of the world's most memorable show tunes.
This show runs throughout the year.
Titanic The Dining Experience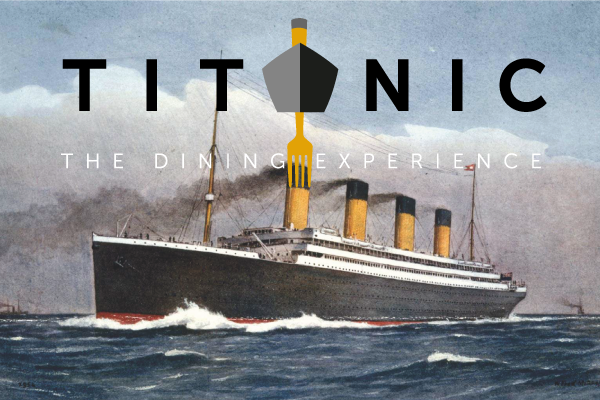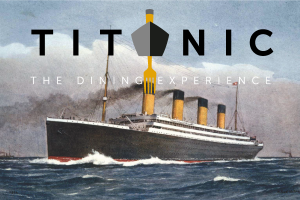 Step aboard the greatest ocean-liner ever built on its maiden voyage.
This dining, and theatrical experience weaves; survivors memories and biographies with the ship's entertainment in First Class Style. Experience food served on board the world's most famous ship on that fateful night. Accurately re-created by our expert chefs. This truly is a Night To Remember, emotionally charged and respectfully recreated.
Ghost Tour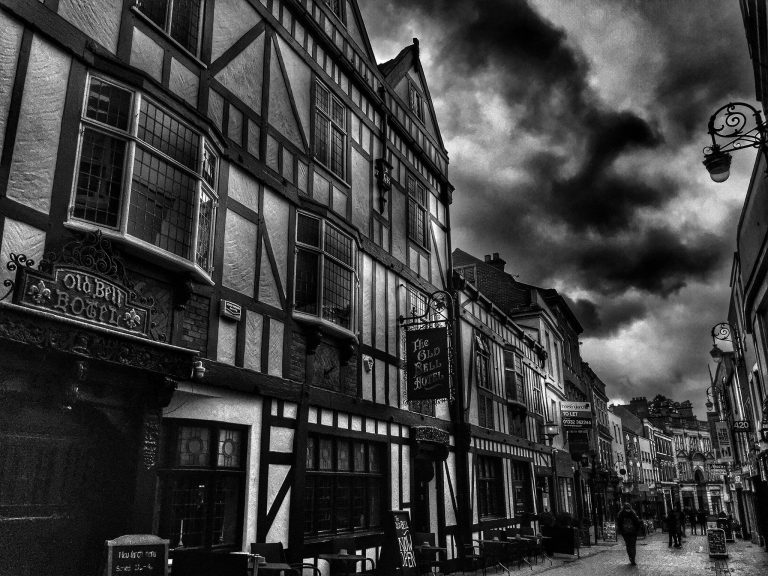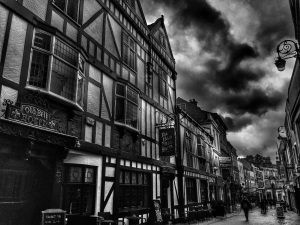 Learn of the horrors that have tormented this coaching inn for centuries and see inside some of the spaces where staff dare not go, including the original hotel rooms. During this 2 hour tour you'll be taken back in time to learn the brutal history of The Old Bell which is full of death, deceit and mystery.
Following your guided tour you'll receive a late supper of sausage and mash in the historic surroundings of our Tudor Bar.
This show runs throughout the Autumn and Winter Months.
Treat that Special Someone to the Perfect Gift
All Dining Event Gift Cards will be sent out with a beautiful presentation card which you can personalise with your own message. Just type your message in to the comments section of the form below when placing your order.
All cards will be relevant to the event selected and explain exactly what the guest(s) can expect upon arrival at The Old Bell Hotel. This really is a unique gift idea and perfect for your loved ones.