Join us, along with The Lost Boys for an evening not to be missed by any Derby County fan, as we celebrate the life and achievements of one of the "Beautiful Games" true legends. For both club & country Steve Bloomer will always be an all-time great. And we're sure that he'll be watching.
Two "experts" deliver a tribute evening dedicated to The Derby County and England Footballing legend Steve Bloomer. But not all is as it seems, as the two presenters bear an old grudge and are competing for the audience's attention and affection. None of this will stop them honouring the memory of one of football's greats, as they attempt to bring his biography to life and recapture his glory days.
Tickets: £10.00
Date: Thursday 19th March – Sunday 22nd March
Time: 7.00pm until 10.30pm
Steve Bloomer: 1874 – 1938
Steve Bloomer's watchin', Helping the fight, Guiding our heroes, In the Black and the White. All teams who come here, There's nowhere to hide, Everyone is frightened of that Derby pride.
Secure your Seat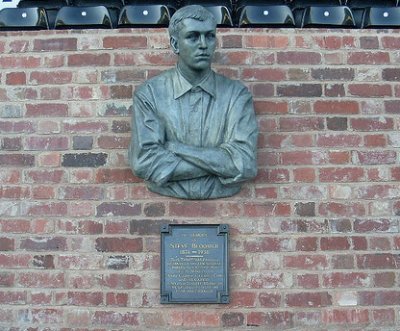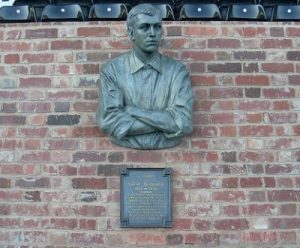 Guarantee your seat at this & all our other Pub Theatre events
Secure your Pub Theatre Season Pass and make Great Savings on Pub Theatre Events as well as Dining in our Belfry Restaurant.